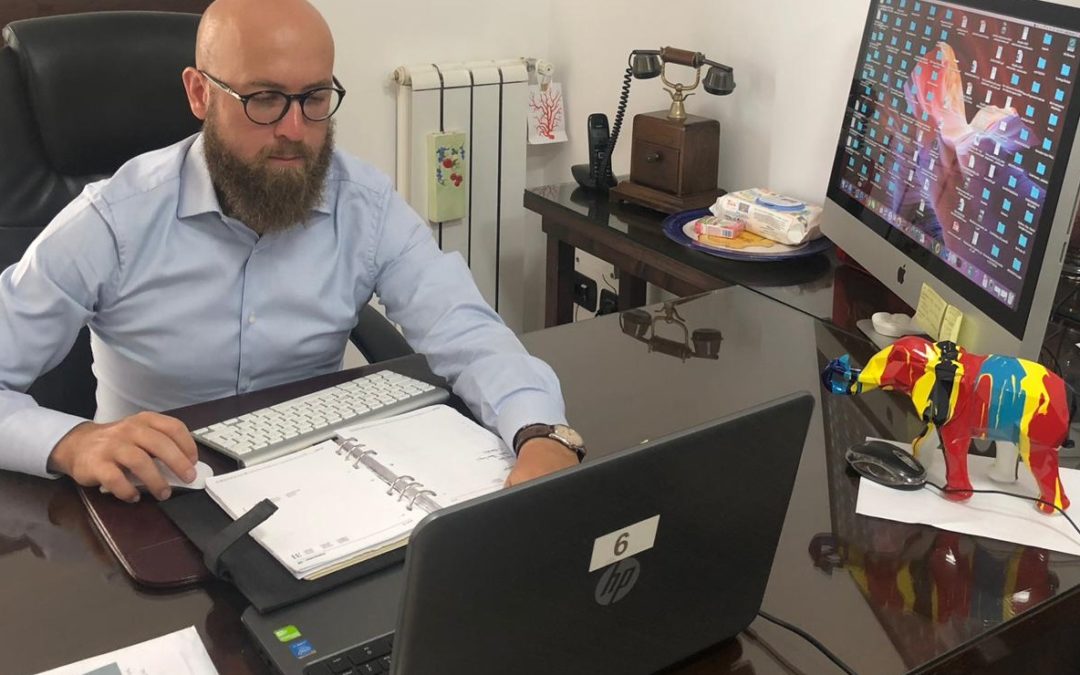 Neapolitan coffee between hygiene and safety in the workplace
Article written by Michele Sergio and published on Rome on 01 September 2019
A good mixture and the water of Naples are not enough to make a good coffee. There is also a need for proper training of the personnel assigned to its preparation, proper cleaning and maintenance of the machine and all other equipment and tools in the department and, finally, proper planning of work processes within the bars.
Attention to these aspects contributes greatly to making the Neapolitan espresso the most famous coffee in the world and is indispensable for preparing it in a workmanlike manner.
We are in the company of dr. Luigi Cascone, thirty-two, a well-known consultant in public health and hygiene for restaurants and cafeterias, to talk about the lesser known but fundamental aspects of the work of public businesses.
D) Hello Doctor, thank you for giving us the possibility of this interview. Can you tell us why you started this profession and what was your training path?
R) It is always a pleasure to talk about my work, especially for an important and prestigious newspaper like Rome. I am a native of Vico Equense and my family has run an important dairy in Castellamare di Stabia for the production of fior di latte for four generations. As a boy after school I always went to help my parents. Then I decided to undertake my studies at the Federico II University in Naples and I graduated in Prevention Techniques in the workplace and in the workplace. This is a special degree course that is part of the department of medicine and surgery and health professions.
D) After graduation, therefore, as mentioned, he began to follow companies as a consultant …
R) Yes, I take care of hygiene and safety in the workplace (HACCP and Legislative Decree 81/2008) also thanks to two specializations that I obtained as a prevention technician and industrial expert (specializing in industrial chemistry, that is to say in work processes ) for many Italian restaurants, bars and cafes. My job is to give advice to companies: how to properly train staff and how to improve the quality of production processes, services and those related to sanitation and cleaning. What I am more concerned about doing, however, is trying to convey the message that we should not think of the minimum necessary to be in compliance with the law but it is important to always try to improve ourselves, to raise our quality standards. It is for this reason that my advice cannot be limited to simple checks on the compilation of forms and forms but, rather, it must materialize in a continuous training course, especially given the multiplicity of production processes and their evolution.
D) In ​​the last few years you have also been working to advise on the correct preparation and extraction of Neapolitan coffee.
R) The Neapolitan coffee differs from the coffee prepared in other parts of Italy for a series of aspects: firstly the lever machine, the consolidated use in our city of the cup warmer, the mixture, the water and the how it serves. In addition to history and tradition, of course. Only the knowledge of production processes and sanitation and good hygiene practices allow compliance with the legislation and therefore the possibility of keeping alive the great tradition of Neapolitan coffee.
D) Can you give us some advice on how to understand if a good Neapolitan coffee is prepared in a bar?
R) There are so many attentions to ask. I can report two. In the first place, coffee beans must be exposed as little as possible to atmospheric agents and to the air because they could oxidize and therefore alter the taste and aroma of the coffee. Secondly, a correct sanitization and cleaning of the machine (grid and filter holder included), of the mill-doser, of the cup warmer (where the water must be replaced periodically) is fundamental.
Q) Do you drink coffee?
R) I love Neapolitan coffee, I drink 5/6 cups a day. I prefer it restricted. Coffee gives me the right energy to face my intense working days. Furthermore, in front of a cup of coffee, everything becomes easier, even explaining good hygiene practices to the people I advise.