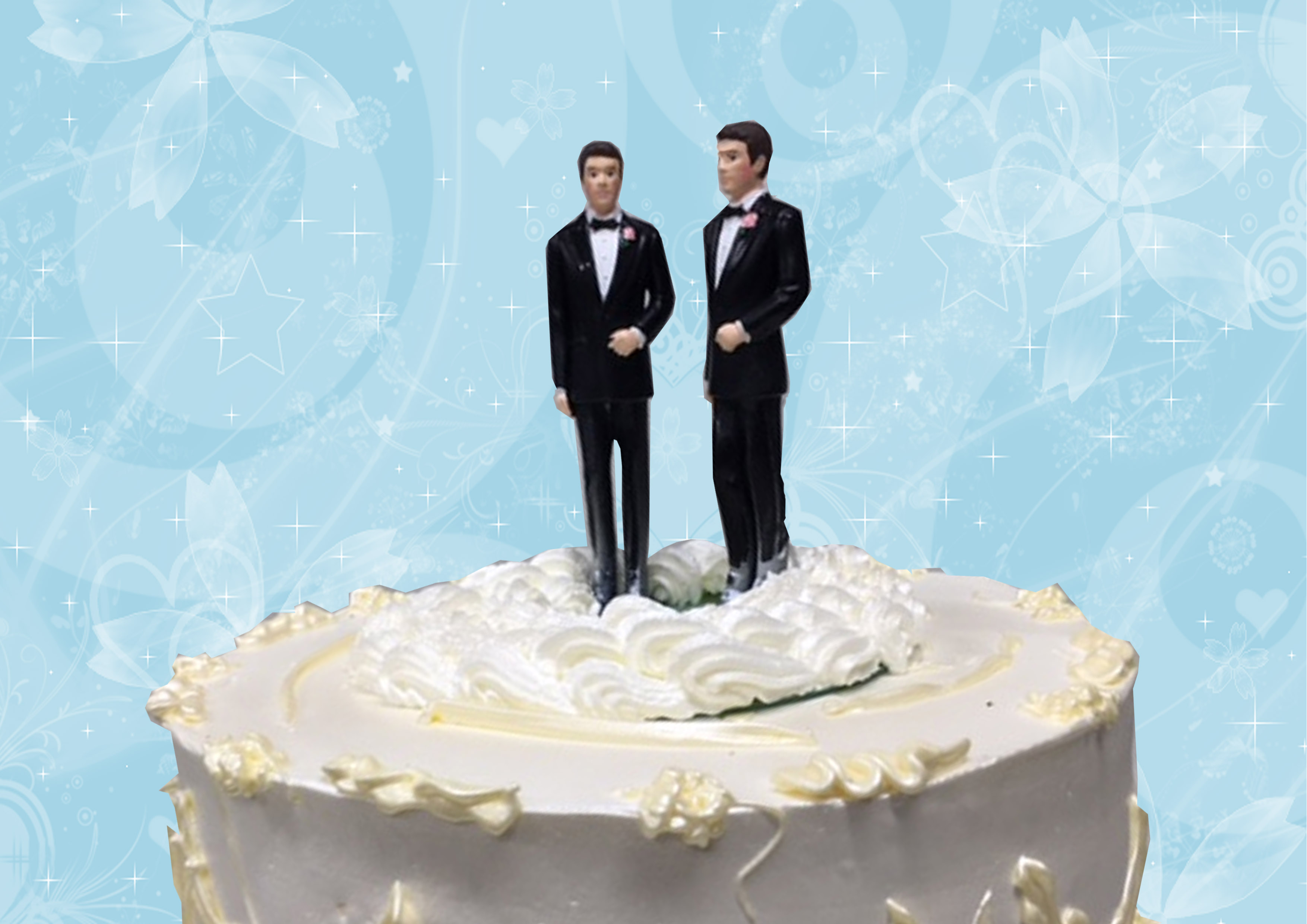 article by Michele Sergio
Yesterday I asked the master confectioners of Gambrinus to make an original white wedding cake, shaped like a pyramid, with decorations on the sides.
When the head pastry chef Stefano called me to tell me that the wedding cake was ready I went to the laboratory and after having complimented myself for the realization I made a little change to the cake. I removed the statues of the bride from the top and replaced them with those of two men in formalwear holding hands and smiling.
Honestly I was expecting some negative comments from the confectioners present, but the older one surprised me when he said "it was time for two men to marry".
I was convinced that the old generation, unlike mine – for years ready to recognize civil rights – did not accept such an epochal change. In my city, apart from some resistance, this "reform" has passed almost as if it were something obvious. Naples at heart has always been a cosmopolitan city, tolerant and open to all changes.
I'm happy to have honored the wedding cake the first homosexual mayor in Italy who is married in Campania.
Every week you can see the brides, with their white clothes, being photographed in front of the Fountain of the Artichoke in Piazza Trieste and Trento or under the colonnade of the church of St. Francesco di Paola in Piazza del Plebiscito or in the historic gilded rooms of Gambrinus
Today the photos of the couple will be a bit 'different, but will still be immortalized in an album because the most beautiful day of life can always be remembered.